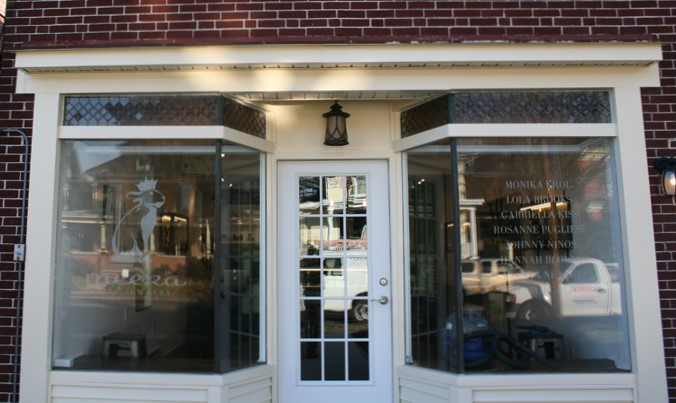 A smart business owner is always looking for new ways make their enterprise more successful. While there are plenty of marketing strategies, new products and services, and techniques to boost employee productivity, it's important not to overlook the power and simplicity of improving your physical space.
The look and feel of your commercial space can have a significant impact on productivity and profitability in your business. You might not think of it instinctively, but stained glass windows are actually a creative and effective solution for taking your space to the next level that have many unexpected benefits for your business.
1) Unique first impression
Stained glass windows are by no means standard in a commercial setting, which means they will quickly set your building or storefront apart from others. Their rich colors and dazzling shine naturally draw the eye of passersby to bring more potential customers or clients into your business. When they walk inside, your customers will be greeted by a warm and inviting atmosphere flooded with refracted color and natural light.
2) Strengthen your brand
If you're looking for a distinctive way to reflect the persona of your business, stained glass windows are your answer. What better way to show your customers and clientele that you value art, elegance, and beauty than by displaying it in your actual space? Stained glass windows can also be customized with your business name, logo, colors, and other designs that help visually define and communicate your company's brand.
3) Save on energy costs
A lot of people aren't aware that stained glass windows are an energy-efficient alternative to standard glass. They're usually thicker and built with better insulation, allowing you to better control the temperature in your business. Stained glass windows will help keep cold or hot air out (depending on the weather) and heat or AC in, saving you money on utilities and reducing energy waste from your business.
4) Added privacy
Stained glass windows allow you to increase privacy in your commercial space without sacrificing natural light as you would with curtains or other window treatments. Companies with clients and customers who value discretion can offer them an additional layer of security. Plus, making it harder to see high value merchandise or office furnishings helps to deter theft as well.
For custom commercial stained glass windows that will elevate the look of your business and last for years to come, call the professionals at Cumberland Stained Glass. Our specialists will work with you to create a design that fits perfectly in your company's space.
Call us today at 717-691-8290 to get started on your custom piece!