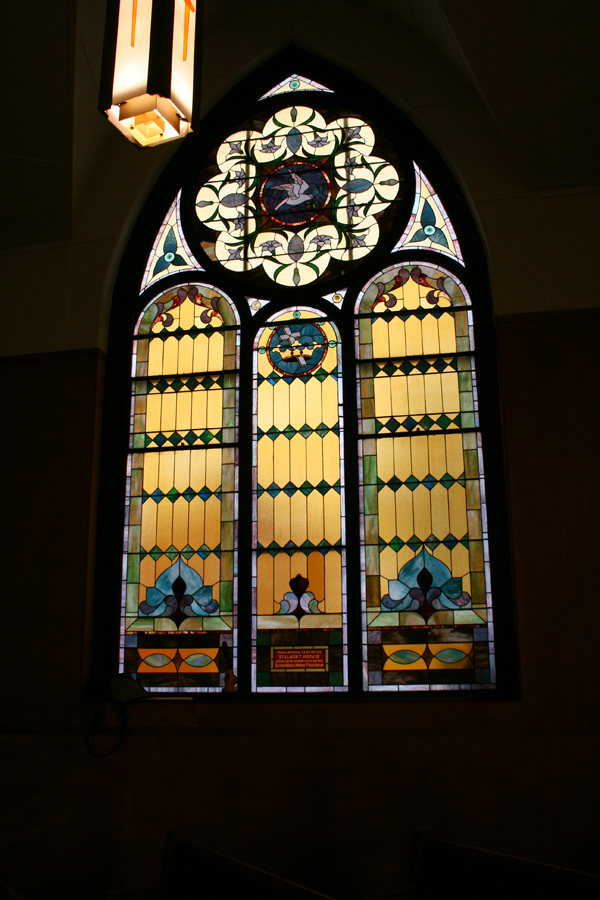 One of the most attractive advantages of stained glass is its versatility. Not only can you customize stained glass windows and art with the colors and designs you want, but you can also use different types of glass to achieve different visual effects.
Stained glass can be categorized many different ways. The more detailed you are in your distinctions, the more types of glass you'll have. Let's take a look at a few of the most commonly used, standard types of stained glass that are transformed into the beautiful masterpieces you see all around you!
Antique Glass
There are several variations of antique glass in and of itself, most of which can be sorted into two groups: full antique and semi-antique.
Full Antique
Works made from this type of stained glass are created using the most traditional, authentic methods. Full antique glass is handcrafted and mouthblown using the cylinder method, which is why it's one of the most expensive types of stained glass. It's characterized by rich colors, linear striations, translucency, and small air bubbles called seeds.
Semi-Antique
Semi-antique glass shares the same characteristics as full antique, but is made without the classic mouthblown technique. Instead, a machine is used to simulate the striations of full antique glass. Stained glass pieces made with this type of glass are still excellent quality, but considerably cheaper than their handcrafted counterparts. Semi-antique glass sheets are usually made with just one color.
Beveled Glass
Beveled glass is primarily identified by its angled edges. Sheets of this type of glass are thick with a polished, angled border about half an inch wide. It is usually clear, so that when the light shines through and hits the angled edges it refracts with a prism-like effect.
Cathedral Glass
One of the most common, simplest types of stained glass, cathedral glass is a translucent sheet rolled by a machine or blown by mouth. These sheets are thin, usually one color, and often textured on one side. Cathedral glass is ideal for windows and doors, because of how easily light passes through. It is often found in medieval European cathedrals, hence the name.
Glue Chip Glass
Glue chip glass is defined by its natural-looking textured pattern. This texture is created by applying animal hide glue to a sheet of glass (usually sandblasted cathedral) and then heating it. As the glue dries it contracts, chipping the glass and creating beautiful frost-like patterns. Glue chip glass is often used for background panels and borders.
Iridescent Glass
This type of stained glass is crafted by using a metallic treatment on cathedral or opalescent glass. A layer of metallic oxide is added to the hot glass surface, resulting in a shimmering effect as it bonds. Iridescent glass is known for its glittery, reflective quality and unique "mother of pearl" sheen.
Opalescent Glass
Opalescent glass is distinguished by its opaqueness, meaning that you cannot see through it. It comes in different degrees of transparency—sometimes with a soft glowing appearance or sometimes transmitting no light at all. It is made using either one color or by swirling a combination of two to four colors together. Opalescent glass is popular for stained glass lamp shades and mosaic works.
At Cumberland Stained Glass, we use different styles of glass to create beautiful, custom works of art to enhance the homes, businesses, and other buildings of our clients. In addition to designing and manufacturing new stained glass windows, we also specialize in the restoration and repair of existing windows to bring them back to their original quality.
To learn more about our premier stained glass services, give us a call at 717-691-8290 to speak to one of our experts!