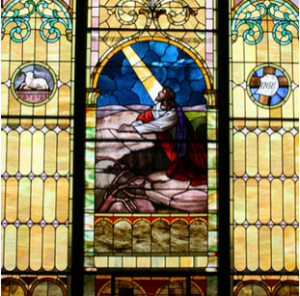 Did you ever wonder why some Christian churches look so majestic with their spires, bell towers, and gorgeous stained glass windows? Church builders throughout the centuries have tried to make their buildings the most impressive looking buildings in a city. It was and is there way of showing a glimpse of the glory of God to the people in that community. If God is the maker of us all, and we want to give our gifts and talents back to God, then wouldn't it make sense to design and build amazing edifices in God's honor? Definitely. We also want to be able to worship in these buildings, where prayer and praise is prevalent. It's nice to be surrounded by beauty when doing so, right?
Stained Glass Windows Can Captivate Hearts
Prominent in many churches you'll find several stained glass windows. Some are somewhat plain while others are more ornate. The more detailed ones are the ones that captivate people's eyes and hearts. They're often designed to literally show Biblical stories "come to life" through various scenes. Indeed, many church windows help tell the story of who Jesus was, what He did, and, ultimately His death and resurrection. Many artistic masterpieces exist in the form of stained glass scenes about Jesus Christ.
Stained Glass Windows Let the Light Shine Through
Furthermore, consider what stained glass does– it lets light shine through it. Many different shapes and colors of glass literally light up when the sun shines through the glass– the beauty of the window cannot easily be seen in the dark. This is true for God's people– they want to live the kind of life where God's light shines through them. They don't want to be in the dark– they want to be "people of the light."
Stained Glass Windows Are a Wonderful Feature for All Faiths
Even in non-Christian settings, stained glass windows help illuminate people's faith. Take, for instance, Jewish synagogues where you're apt to find, for example, the Star of David depicted in stained glass. No matter what the faith, many houses of worship like to use stained glass to help depict important scenes and symbols related to what they believe.
Stained glass windows ultimately help illuminate people's faith. It's no wonder, then, that they're always popular. For centuries, they've been helping inspire and reassure people about something bigger than themselves, and they'll continue to do so until the end of time.
If you need help finding the right stained glass windows for your needs, contact Cumberland Stained Glass today.