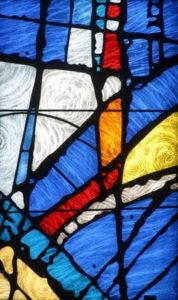 Stained glass windows can add a beautiful touch to any type of building, and they allow you to give your rooms a unique look that is unlike anything else. However, it is important to keep in mind that, just like regular windows, stained glass can become dirty overtime. Dust, grime, and other types of particles can build up on your windows, which can ultimately impact the overall look of the stained glass. Fortunately, cleaning stained glass is a fairly simple process, and we're here to give you a few basics tips to help you get started.
Before cleaning any of your stained glass windows, you will first need to acquire the proper supplies. There are a variety of cleaning tools and materials that will work well with stained glass, although some will offer better results than others. In general, you are going to want to have a soft microfiber cloth, a cleaning solution that doesn't contain ammonia, and plenty of water.
Once you have all of the necessary cleaning supplies, you can get started by laying towels beneath your windows. The last thing you want is any water or cleaning liquid to drip down from the windows and soak wood or any other material below. After soaking a cloth, you can wring it out in a bucket to create less of a mess. In general, starting at the top of the window and working your way down will produce the best results, and while the cloth is useful for the majority of the window, you can also use a cotton swab for the edges and corners of the pieces of glass.
After every section of the window is clean, it is a good idea to dry it with a second cloth or even a paper towel. By following these simple steps you should be able to keep your stained glass windows clean and looking brand new for years to come.