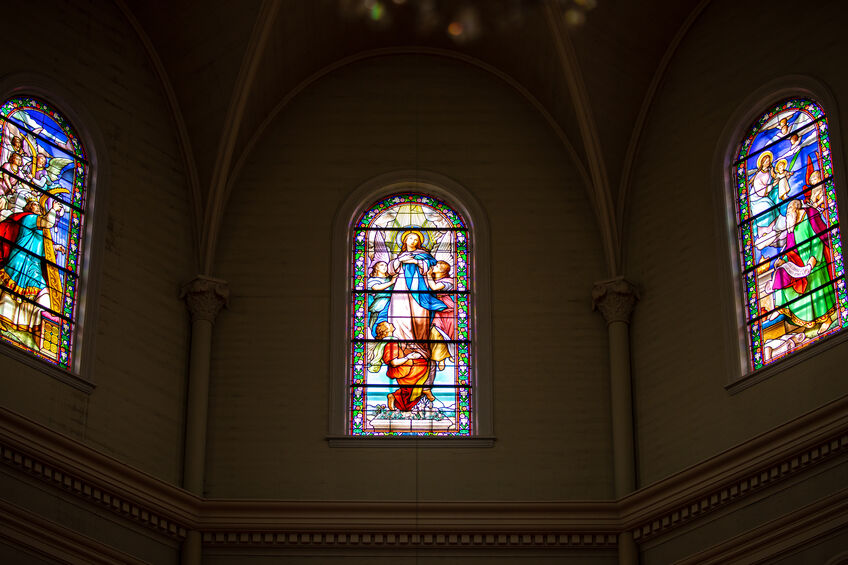 Stained glass windows have been a fixture in churches, businesses and homes for generations, dating back over a thousand years.
Older stained glass found in the United States was mostly installed in churches throughout the 19th and early 20th centuries and in private homes to a lesser extent throughout the same era. Craftsmen dedicated tedious man hours to assembling this stained glass for windows, doors and other spaces.
Because of its age and the work that was put into each piece, it is essential to provide it with the proper maintenance and protection that will help guarantee it keeps its beauty for years to come.
Should you have older, historic stained glass for your site's windows, doors or any other areas and want to protect its appearance without sacrificing its original quality, we invite you to read on.
Have it regularly maintained
One of the best ways to protect your older stained glass is by providing it with regular maintenance. Dirt and debris will often build up on the glass and even get in between panels, causing damage and an overall dull appearance.
Older stained glass should be cleaned at least once a month using proper cleaning techniques and supplies. This regular maintenance will keep it clean and can even help cleaners spot potential problems right away.
Extreme weather can also cause breaks or chips in the stained glass that can be easily spotted and cleaned up when maintenance is regularly performed.
A small crack might not seem like an issue, but it can expand due to harsh weather or stress and a split will negatively impact the structural integrity of the glass. Small repairs made along the way protect your stained glass from falling apart or needing a full replacement.
Consider annealed glass
Like regular glass, older stained glass is prone to all types of damage. If you are not annealing your older stained glass, you're tempting fate and potentially hanging it out to dry.
Annealed glass is the ultimate means of preserving stained glass while increasing efficiency. It offers a transparent coating over your original stained glass while eliminating drafts and providing better protection from the elements.
This hot glass is slowly cooled over the original stained glass in a process that not only insulates it, but better protects it from a wide variety of damage. It can combat water, wind, hail and scratching just to name a few threats.
Hire a professional team
One of the best ways to protect your stained glass is by hiring a professional stained glass company to take a look at it. They will be able to see if there is anything that is currently an issue and will be able to provide the afore mentioned maintenance in the future.
Stained glass isn't necessarily weaker or in more danger that regular glass, however, stained glass is more difficult to manufacture, repair and replace. Therefore, having proper protection of your stained glass from a professional can help prevent more intensive, expensive problems. Scheduled cleaning and inspecting are great ways to guard your stained glass.
When you'd like to have your church, home or businesses' stained glass protected for years to come, we ask that you call on our experienced team at Cumberland Stained Glass for all of the stained glass services you require.
We have proudly offered stained glass maintenance to those throughout Mechanicsburg, PA for years and promise to have your glass completely protected.
Our work will protect your stained glass from weather, wear and tear and more for years to come. Give us a call at 717-691-8290 today to get started!