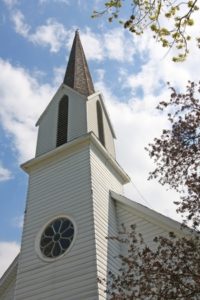 The creation of stained glass is an art form that began centuries ago. Handcrafted by European artisans, these colorful designs were made as windows for churches and decorative pieces for the most elite customers. Overtime this art form declined in popularity as it became expensive and delicate. However, in recent decades it has regained its popularity, especially in the United States. The Stained Glass Association of America was founded as a trade organization for professional that work creating or restoring stained glass.
Individual artists and studios can become members of this association, called SGAA for short. The association, which is based in the United States, does support members throughout the world. It's members consistently work towards the betterment of the craft. Stained glass has transformed over the years just as technology and materials have changed with time. As the craft of stained glass improves, so will member relations with their clients. When artists and studios know the most effective and efficient ways to create long-lasting stained glass, they can serve customers better.
In fact, every summer the SGAA hosts a summer conference for its members. This year in Portland, Oregon attendees will be ale to network with hundreds of other professionals in the industry. In addition, attendees can participate in a variety of workshops that touch on subjects such as stained glass photography, frit painting and airbrush stained glass painting. There is also of course, exhibitions for members to share with others members what they have been working on or what they have produced for clients. This year's conference will be the 106th in the Stained Glass Association of America's history.
Throughout the year, members are provided with a variety of publications produced by SGAA including a newsletter titled, Kaleidoscope and a quarterly publication. Books and pamphlets are also always available to current and potential members that work in or want to explore the field of stained glass. Continued education in the industry is a main focus of the association. When members are properly educated about the field they have the ability to produce a better quality product whether it be a window, piece of décor or custom project.
In fact, in its venture to spread knowledge about stained glass, the SGAA is also the parent organization of The Stained Glass School. Prospective artists can explore the industry of stained glass and learn the craft with support from the association. There are also scholarships provided to help students get the education they want about the art of stained glass and its potential as a career path. If you are interested in the creation of stained glass, reaching out to the Stained Glass Association of America is a great place to start.