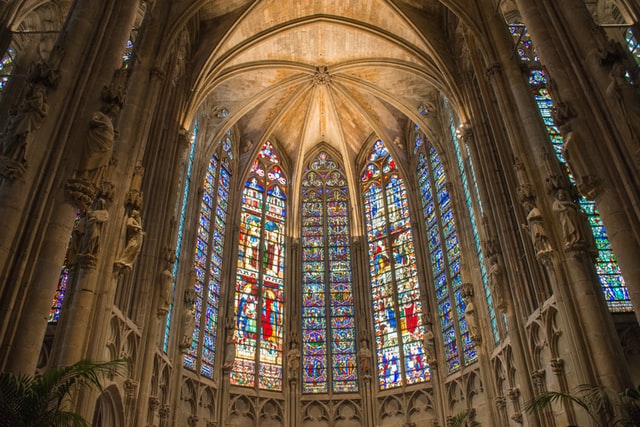 Stained glass is an art form that originated centuries ago and has been through a cycle of waning and booming popularity. European artisans handcrafted stained glass windows for churches and decorative pieces for the most elite citizens. Over time, interest in stained glass pieces declined until they became more affordable to the average home and business owner.
As it regained popularity in recent decades, resources were established for stained glass professionals working to create and restore stained glass masterpieces. At the forefront of this resource pool is The Stained Glass Association of America (SGAA).
The Stained Glass Association of America was founded in 1903 as a trade organization for stained glass artisans.
This professional group was created to provide support and education for stained glass professionals, as well as to protect the American industry from foreign competition. The SGAA spent decades advocating for higher taxes on stained glass products imported from Europe in order to support the work of American artists. They also established The Stained Glass School to train new professionals in the best techniques for stained glass design, construction, and restoration.
The SGAA provides individuals and studios with opportunities to grow and develop their skills through education and networking.
Members of this organization are constantly working toward the betterment of the stained glass craft. They aim to keep both new artisans and seasoned professionals informed about the latest advances in materials and technologies used for creation and restoration. In fact, every summer the SGAA hosts an annual summer conference for its members to network with hundreds of other professionals in the industry. Attendees can also participate in a variety of workshops and exhibit their work.
Additionally, throughout the year members are provided with a variety of publications produced by SGAA for continuing education and to stay updated on developments and notable work in the industry. Through their quarterly newsletter and other expert books and pamphlets available, the Stained Glass Association of America aims to give a voice to the industry as a whole.
The work completed by the SGAA keeps individual artists and studios well-equipped with the latest knowledge so that they can continue to produce the best quality stained glass works.
As an SGAA accredited studio, Cumberland Stained Glass is proud to include our work as part of that high standard. To learn more about our full range of custom stained glass services, contact our team of professionals today!