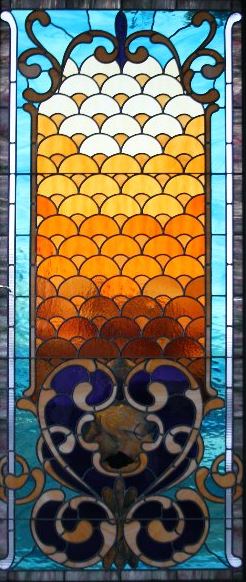 In the old days, people spent a lot of time away from home, whether at work or socializing at the local bar. People joined bowling leagues, Moose lodges, knitting circles and other activities that were "out of the house." Today, however, it seems like more and more people are cocooning at home. Their home is truly their castle, where they like to stay and relax. Where do people "Netflix and chill?" At home.
Something else you might have noticed is how similar every place looks these days. In a world where there's a McDonalds or Starbucks on every corner, there aren't too many unique places left to visit and enjoy. Towns all seem to look and feel the same across America, give or take a few outliers like Key West or New York City.
The trend today–in a sea of sameness–is all about customization. In other words, how can a person make their house stand out from the crowd? How can it look and/or feel just a little different from every other house on the block or cul-de-sac? One way to show some individual personality in the age of Wal-Mart is to have a custom stained glass window designed and installed in one's home.
Indeed, stained glass windows are becoming increasingly popular in homes… especially homes where people have their home offices as they "stay at home" to work.
Having stained glass in a home helps add an eye-catching element to a room. They're elegant and unique. The attention to detail and craftsmanship is special in a world where mass-produced things all looking the same are everywhere.
Besides having stained glass windows to enhance the look of a home office, they're often found over the soaking tub in a bathroom to add a sense of peacefulness and tranquility to the room, as well as a dash of color. Decorative windows let light in while also showing off intricate or colorful artwork– something ordinary windows don't do.
Stained glass windows are also popular in transoms above traditional windows and doors, as well as above/around kitchen cabinets and in entryways, too.
Thinking of adding colorful, intricate stained glass to your house? Contact Cumberland Stained Glass, Inc., at 717-691-8290 today.