While stained glass is known for being extremely durable, it is still susceptible to damage. Whether it be a recent storm, vandalism, neglect or general wear and tear, stained glass can experience issues where it will need to be repaired by a professional.
If the stained glass at your church, business or home has been damaged for any reason, it is essential that you call upon a professional stained-glass company before further damage occurs.
If your stained glass is chipped or cracked, the lead and frame are damaged, or any other common issue has occurred, make the smart decision and have it repaired as soon as possible.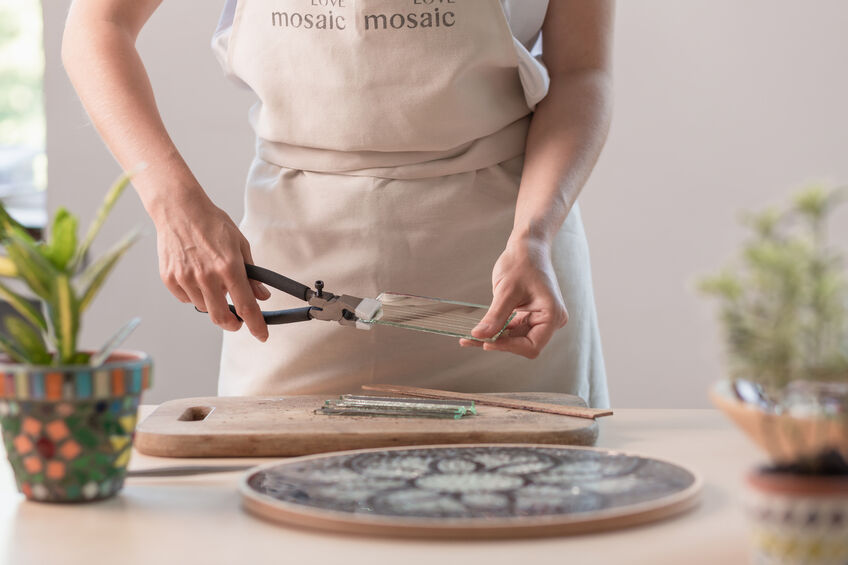 Repair of chipped, cracked glass
When stained glass has chipped, cracked, is missing a pane and more, you may be worried that it is beyond repair. Luckily, most stained-glass companies have years of experience fixing these issues and will be able to repair the glass to a like-new condition.
They will be able to shore up the chips or cracks so it is unnoticeable there was ever damage, and more times than not, they will be able to find matching glass and shape it to fit securely if there is a missing pane.
Even if the stained glass has experienced extensive damage, it can typically be repaired to avoid an expensive replacement.
Resoldering lead
Much like glass, the lead that creates the outline of the image in your stained glass can become damaged.
If the lead has been damaged by a storm, vandalism or is simply coming apart at the joints because of years of wear and tear, a stained-glass repair company has the ability to have it resoldered and looking like new.
The resoldering of lead is a straightforward process, no matter how many joints may need to be resoldered, and will protect the lead in your stained-glass windows for years to come.
Reattaching frames
If the frame surrounding your stained-glass window has been damaged, it can be restored in a similar fashion to lead. Many stained-glass frames are made from zinc which can be soldered just like the lead.
Zinc is slightly more difficult to solder and may take a bit more time, but when done correctly, will provide your stained glass with a sturdy frame that will stand up to weather, wear and tear and more for years to come.
Repairing of panels
If you have noticed that the grouting or weatherproofing around the edges of the glass panels on your stained-glass windows has cracked or fallen out, panel re-grouting is typically required.
A stained-glass professional will have the ability to remove the damaged panel, make the necessary repairs and reset it to have your windows protected for years to come.
Fire damage repairs
If your property has recently experienced a fire and your stained glass has been damaged, there is no need to panic.
A stained-glass expert will have the ability to remove all layers of soot and smoke, repair any panes that may have been damaged, and fix the frame and any other issues that may have been caused by the fire.
No matter what issues your stained glass is experiencing, we invite you to reach out to our professional and friendly team at Cumberland Stained Glass.
Our experienced stained-glass artists carefully make the appropriate repairs and replacements at a price that is extremely competitive.
Based out of Mechanicsburg, PA, we specialize in the repair of stained-glass windows and fixtures and will have your stained-glass patterns or scenes looking better than ever.
Don't abandon your beautiful stained glass because of cracks, chips or missing pieces. Contact our team today at 717-691-8290 to have your one-of-a-kind windows properly repaired.