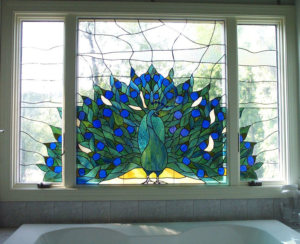 For centuries, grand cathedrals were known for their elaborate stained glass windows. In the old days, stained glass was a rarity, reserved for rich people and organizations like the Catholic Church who could afford them. Today, however, stained glass windows are seen in a variety of places and more affordable to the masses.
Whether you're interested in detailed designs or subtle designs made with lighter colors, one thing's for sure: stained glass windows stand out from the crowd.
While most people have plain and clear windows, having stained glass does set your home or office apart from others. Each design can be unique to you and your particular interests. For instance, you may love red roses, so you could have a brilliant window of them installed in your home. Or perhaps you work at an office where you'd like people to feel more welcome than the typical sterile, boring environment most offices offer these days. Adding some colorful, attractive stained glass warms up a room and makes it more aesthetically inviting to the eye. As an added bonus, stained glass windows offer more privacy than plain windows, if that's something you'd like.
Artistically, stained glass is prettier than plain, for sure. Think about all the great stained glass windows you've seen in the past. They're memorable, aren't they? Of course most people associate stained glass with churches, so that gives them the added cache of having a spiritual feel.
In the chaotic and often violent world we live in, where there's too much bad news on the television nightly, it's comforting to live and/or work in a place where stained glass windows shine brightly, showing off diverse colors and beautiful scenes. Indeed, stained glass helps tell stories, and these gorgeous, often one-of-a-kind windows typically last a lifetime… and then some.
Call Cumberland Stained Glass at 717-691-8290 to ask about stained glass windows for your home or office today.