Stained glass is beautiful enough to stand out on its own. Whether you want to decorate around the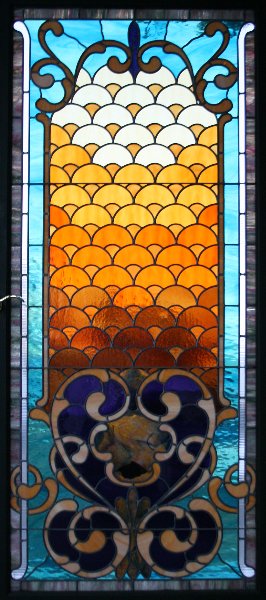 existing stained glass or get a new piece of stained glass in your home, there are some tricks to ensure that your glass awes everyone who enters!
Evaluate Your Glass
If you are new to stained glass, you may be unsure if something is built-up grime or if there is damage. Our blog has many tips for repairing stained glass, but the best practice is to have a professional restore it.
Pick an Area That You Spend Time In
This specific advice pertains to if you are installing a piece of stained glass. You want to experience your stained glass year-round. Think of areas you spend most of your time in. Some great examples are your living room, dining room, kitchen, and even bedroom! All of these can be enhanced with the addition of stained glass windows.
Tip: Adding stained glass to your home's entryway also has a wide array of benefits!
Choose Coordinating Colors
Take a look at the colors in your stained glass. Pick a few of them, and incorporate them into the room! For example: if you have one in your kitchen window with red in it, you could have red kitchen towels. Or, if you have one with purple in your living room, some purple throw pillows or a throw blanket will accentuate the colors! Having these subtle tie-ins makes your space look more cohesive.
Keep Your Stained Glass Clean
Put down those harsh cleaners! All you need is to dust your glass, and when needed, wipe it with a damp, soft, microfiber cloth. If you can, use distilled water for this.
Stained glass is a timeless, beautiful part of any home or business. Whether your home already has stained glass or you're looking to add some, you truly can't go wrong. Here at Cumberland Stained Glass, we provide careful, top-quality repairs, restoration, and installations. We promise to provide you with above and beyond service at affordable prices. To get started on a restoration consultation or add a beautiful stained glass piece to your home or business, call us at 717-691-8290.