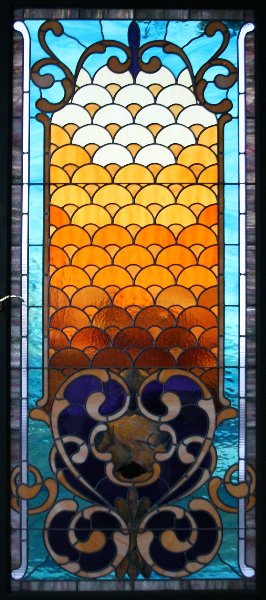 Although they were once exclusive to churches and wealthy homeowners, stained glass windows have become more and more commonplace in residential properties over time. These days, stained glass windows are not only more affordable, but customizable as well. As long as you partner with a stained glass expert, the possibilities are endless.
The downside to having so many options for residential stained glass windows is that it can be difficult to narrow down what will work best in your space. To help you make the right choice, consider these factors below as you design your stained glass window!
Privacy
Depending on where you're planning to install your window, you may or may not need glass that affords you more privacy. If you don't want anyone outside to be able to see into the room through your stained glass window, such as in a bathroom or child's room, then you'll want to request opalescent glass. If privacy is not a concern and you'd rather experience the full light benefits of stained glass, such as in a sitting room or kitchen, then the more transparent cathedral glass is the way to go.
Visibility
A stained glass window is a unique feature to have in your home. To get the most out of your window (and the money you pay for it), you should install it in a highly-visible location. Think about where you spend the most time in your house and would be able to enjoy its beauty and light the most. This might be in the master bedroom, home office, or a living room where you frequently entertain guests.
Style
There are a lot of different ways you can go with the design of your stained glass window—traditional, modern, something in between. Above all else, you need to be sure you choose a shape, colors, and patterns or images that complement the room your window is in and your home as a whole. The goal is for your window to stand out without looking out of place.
Are you ready to get started on the perfect stained glass window for your Pennsylvania home? Get in touch with Cumberland Stained Glass! We can design, build, and install residential stained glass windows that fit your vision, space, and needs.
Give us a call at 717-691-8290 to get started on your custom stained glass work of art today!