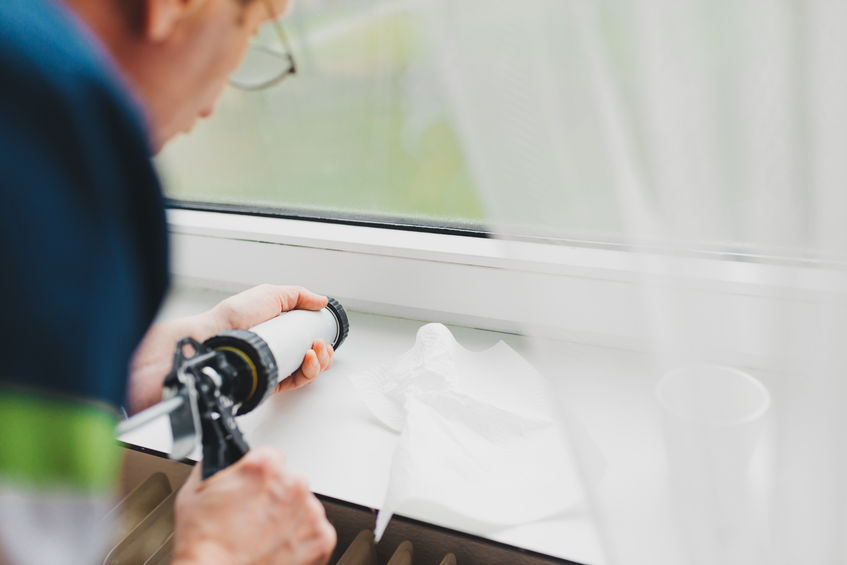 There are some people who will go to great lengths to save a couple of bucks. Maybe you clip coupons or wait to fill up your gas tank until you pass the cheaper station out by your mom's house—and hey, there's nothing wrong with that! It can become a problem though when you take on risky tasks outside of your skillset to avoid paying a professional to do the job right.
In some cases, the DIY approach can end up costing you more money in the long run, causing more damage, or even putting the safety of your household members (or customers, for business owners) at risk. The repair of beautiful stained glass windows is one of those tasks that should always be left up to a professional—and here's why.
A professional will have the tools necessary to make repairs properly.
Stained and leaded glass windows are not the same as any regular old window. You can't just go out and get a window repair kit or look up an online tutorial and expect to restore your window to its previous condition. The job requires a lot more materials and equipment than you might think.
If you don't already have these tools laying around, you'll either have to shell out the cash for them yourself or cut corners with your repair. A professional stained glass window repairman will have access to top-quality versions of these tools and the training and experience to use them the right way.
Attempting to repair a stained glass window by yourself can be a safety hazard.
If you're inexperienced or not careful, trying to handle any type of window repair on your own can result in serious injuries. You could cut yourself on the glass, fall if you're trying to fix or reinstall a window that's up high, or hurt yourself with equipment you don't know how to use. Hiring a professional who is trained, experienced, and has the proper safety tools to do the job is the best option for your own safety.
A professional can identify the true extent of window damage.
The extent of damage to a stained or leaded glass window is not always obvious. What may seem like a simple crack, for example, could actually be the first effect of years of improper ventilation and subsequent deterioration. Only a professional who is familiar with stained glass will be able to detect an underlying issue.
On the other hand, after a few failed attempts at fixing the problem, you may think your stained glass window is more damaged than it actually is. This could result in you accidentally causing more damage in your effort to make repairs. Or, you could even erroneously decide you need to get rid of the window altogether. A professional stained glass repairman will know which parts of your window can be preserved and which, if any, will need to be replaced or restored.
You may think you can repair a window when really it needs to be replaced.
Along similar lines to the last point, you may think you have successfully repaired your window when really it is beyond repair and should be replaced. After all of the time, money, and effort you spent fixing it, you could be facing the same (or worse) issues in the next few weeks or months. Before doing any work (or costing you any money), an experienced stained glass window repairman will be able to tell you if replacement is required. If it is, they will be able to handle this much more complicated process for you efficiently.
Professional stained glass window repair is more convenient.
When you think about it, do you really want to spend all of your limited free time and energy fixing a broken window? Most people would agree not. Let someone who knows how to repair stained glass the right way take care of the job for you. The headache you'll save alone is worth the cost. Plus, then you will have the peace of mind of knowing your window has been preserved and prepared properly for you and others to enjoy for years to come.
If you notice a problem with the stained glass windows in your home, business, church, or other building, Cumberland Stained Glass can help! Our specialists can restore and repair your stained glass windows to their former beauty without compromising their integrity.
Contact our team today to discuss any and all of your stained glass window needs!