Many people think of stained glass as being in churches, ornate buildings, or in general, not in their homes. However, as many began renovating their homes in the last few years, stained glass started making more and more appearances.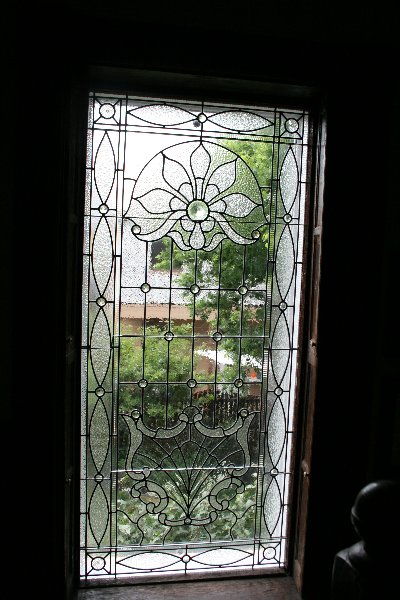 As such, more people began to realize the versatility and beauty of stained glass! With this rise in popularity, many began to ask: is stained glass making a comeback? Below are a few reasons why so many chose to add stained glass to their home!
Provides Aesthetic Appeal and Privacy
Not only do stained glass windows look beautiful, but they also add privacy. The main benefit of adding stained glass, rather than curtains or blinds, is that stained glass windows will add privacy while still letting light in! Whether you make it a focal point of your home or strategically place it in areas requiring more privacy, it is sure to look beautiful!
Tip: many people utilize the duality of stained glass by adding a window on their front door! We suggest adding one to your bathroom, dressing room, or walk-in closet!
Fits Many Designs
Recent trends are, ironically, maximalism and minimalism. As their names suggest, these trends are opposites, but stained glass fits in with both perfectly. For minimalism lovers, it is a simple way to add beauty while not adding clutter. For maximalism lovers, it is a fantastic way to add vibrancy and light!
Stained glass also has a classic look- largely due to its connection with being in some of the oldest buildings in the world. Installing a stained glass window is a fantastic way to bring a timeless look into your home while adding a fun, unique element!
While we here at Cumberland Stained Glass don't believe stained glass ever "left," we also noticed more and more people ordering custom stained glass for their spaces! Trending or not, stained glass will always be a beautiful addition to your home or business.
Don't hesitate to make your space your own private work of art. At Cumberland Stained Glass, we pride ourselves on creating thoughtful, ornate, stained glass pieces. To get started on your stained glass service, or to inquire about restoring stained glass, please call us at 717-691-8290.