When decorating a nursery, certain necessities must be addressed first; things like a crib, monitors,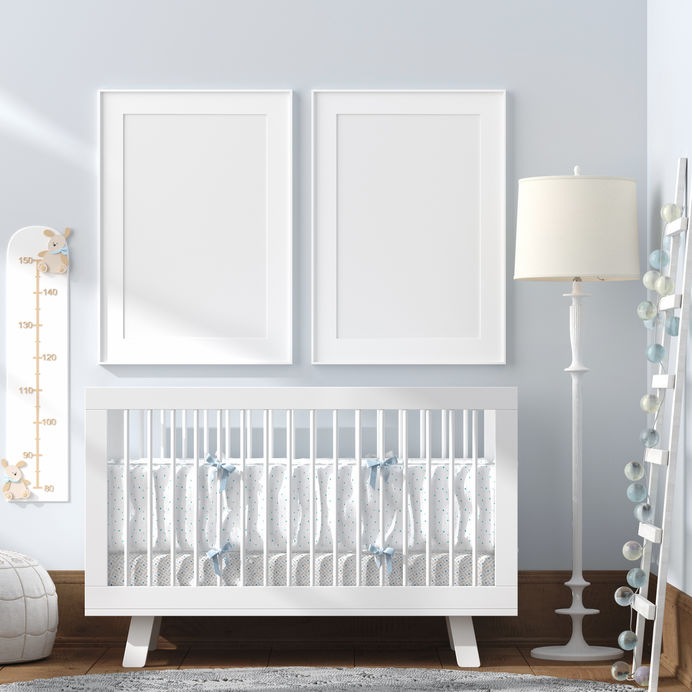 and a changing table are pretty much non-negotiable. With the necessities in place, people begin the exciting journey of decorating their nursery. Some choose to do themes, such as storybooks or nature, some focus on color schemes, and some start slowly and add more after the bundle of joy has arrived.
Rather than buying curtains that can accumulate dust or be yanked on, or buying a onesie that will go unused, consider getting a stained glass window for the nursery. They come with a wide array of benefits and make excellent additions to any room.
So, if you're welcoming your own addition to the family, or are looking for a thoughtful gift, below are some great examples of why stained glass is perfect for a nursery.
Adds Privacy and Softens Light
Many of us like having some semblance of privacy in our rooms- and a nursery is no exception. People tend to opt for curtains- but they come with the risk of blocking light out entirely. And while sheer curtains may let in light, they don't offer that much privacy. It's a hard balance!
Harsh light in any room, especially a nursery, can be a bother. What can soften harsh light while still providing privacy, but not completely darkening a room?
Stained glass!
Stained glass provides privacy while still letting light in. It also softens any light coming in, ensuring the room will be filled with a beautiful glow of dazzling colors.
Beautiful Colors
As we mentioned above, another benefit is that the sunlight streaming through the stained glass creates a beautiful display of colors. Not only do these colors add to the beauty and charm of the nursery, but as the child gets older, the display can be used to teach colors.
Customized
At Cumberland Stained Glass, we offer customizable stained glass windows. If you know the nursery has a specific theme, or even general colors, we can create a picturesque window that can be appreciated for a lifetime.
When you're ready to get customized stained glass for your home or business, look no further than Cumberland Stained Glass. We pride ourselves on creating thoughtful, ornate, stained glass pieces. To get started on your stained glass service, or to inquire about restoring stained glass, please call us at 717-691-8290.